Serving Haslet, Keller, North Fort Worth, Southlake and Colleyville Tx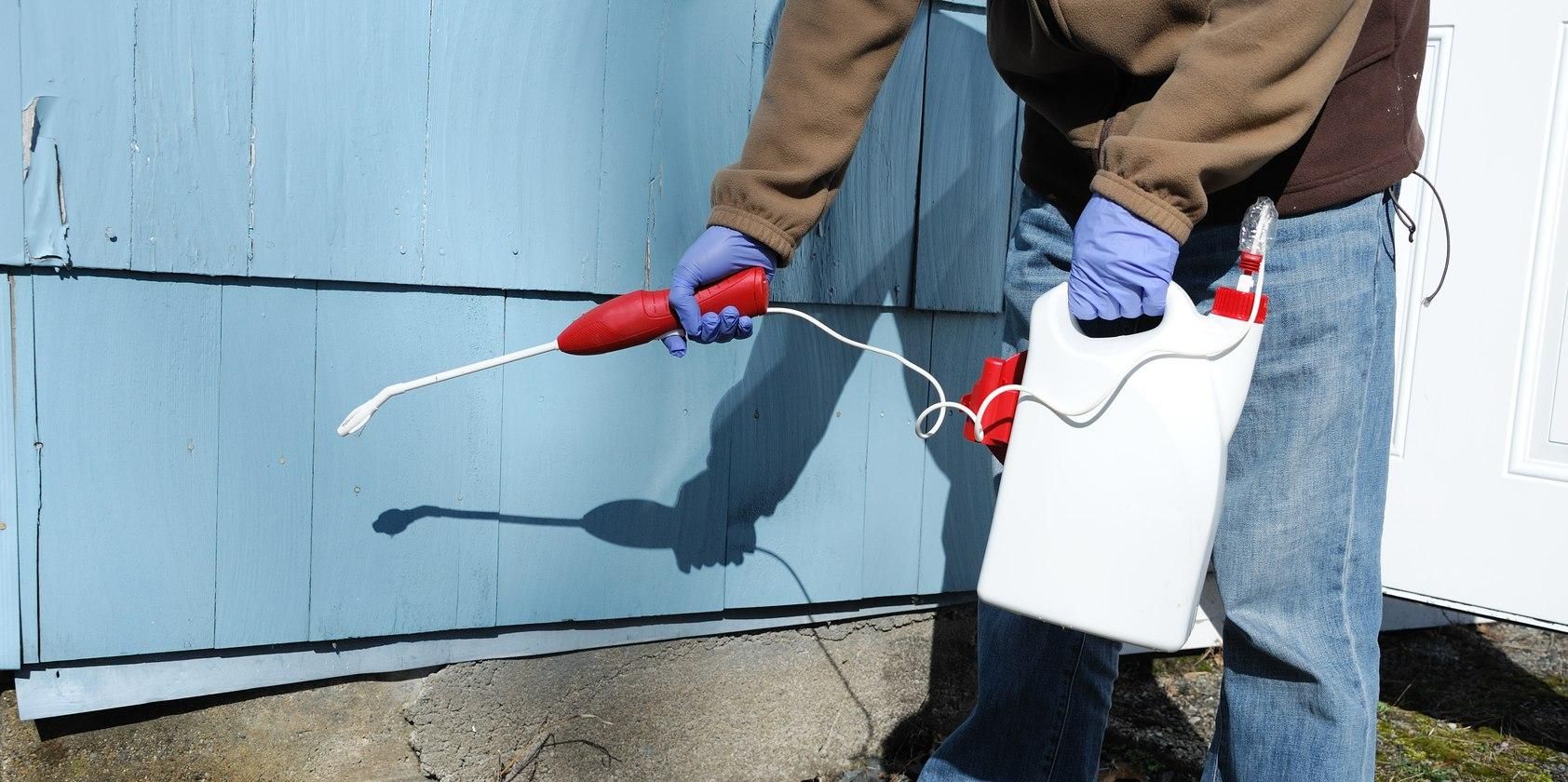 Local Pest Exterminator Company in Keller, TX
When insects and other unwanted visitors invade your home or place of business in Keller, TX, you need fast, reliable pest control services to eliminate the problem before it gets worse. Insects and bugs can make your indoor living space unsanitary and spraying store-bought repellent won't necessarily rid you of the problem for good.
For thorough, effective pest control in Keller, TX, call in the exterminators at Bug Whisperer Pest and Termite. We've battled our fair share of insects in the past and have the tools and experience necessary to nip pest invasions in the bud. At Bug Whisperer Pest and Termite, we place a heavy emphasis on customer satisfaction, and we pride ourselves on our:
Prompt response times

Easy and flexible appointment scheduling

Reasonable pest control rates

Courteous, dependable pest exterminators
Don't suffer with unwanted pests when help is only a phone call away. Contact Bug Whisperer Pest and Termite, and get ready to bid your pest problems farewell.
We used the Bug Whisperer just this past Friday for black ants in our kitchen. We are so pleased as to date we have not seen any live ants. Cleaned the areas Saturday afternoon & only saw dead ones. The entire outside was treated & have not seen any bugs anywhere. Would recommend Bug Whisperer for service to anyone that has a problem. We will continue to use him for quarterly service.

- David Daugherty. 4/3/2020

I have been using Rob quarterly for routine pest control maintenance for the past 1.5 years. He's very thorough, knowledgeable, and schedules appointments quickly. Prior to this current house, i used one of the national chain pest control companies and continued to have pest issues. No issues with Bug Whisperer, I highly recommend and will continue to use

We have used the Bug Whisperer's service twice over the past three years, and have been very pleased with their service and qualifications. We will call on them again in the future.. Highly recommend

- Trish Landers. 5/11/2019

We have been using Rob for about five or six years and have never had a problem. He is quick to respond and comes out ASAP. The spray he uses is safe for our children and pets. He has always been polite and friendly and fair in his prices. We have had a few occasions where he has told us what to do over the phone to save us money. He is very knowledgeable and his service is much better than the larger companies. He cares about his customers and won't try to sell you things you don't need. Also in regards to the persons review below where they said he was speeding in a school zone… We actually live in a neighborhood with a deaf child and there are signs etc and he has always been extremely careful driving slowly when he arrives at our house. I find that "review" of his business odd.

- Tracy Daniels. 3/29/2019

Trustworthy company who will shoot you straight and not try to push you into products and services you don't need.

- James Nesbit. 7/20/2018

Great service, great value, and very personable. Definitely recommend!

Rob was great. Came on time , and did his work very efficiently. He was honest and din't say anything to extract extra money from me. I am very happy with his work and will stick with him for pest control and recommend him with 5stars . Go for BUG WHISPERER

I had a carpenter ant problem, Rob was great, arrived quickly, was super thorough, and very reasonably priced. He even checked back in with me to make sure the ants did not show back up. I'll definitely use him again.

Excellent customer service! Honest and friendly. Rob was able to come out same day and take care of my problem. Highly recommended!

- Rachel VanDekerkhove. 5/28/2016

We first used him in 2013 when we had red ants and my husband was highly allergic, he went above and beyond to tell him how to treat outside in grass as well to prevent further allergic attacks. Since we have had NO bugs at all in our house since until this spring 2015!! This year we are having alot of bees and some suspected carpenter bees drilling above our front door and again informed us of how we can treat ourselves from time to time but thoroughly treated area and said if it does not reach them first time what we can do from there. He is very knowledgeable and is willing to teach his customers with what he can. Love his service and when he is needed again he will be the first we call!

We called Rob with Bug Whisperer to address an ant issue we had. He arrived on time, looked at the issue we had, and made suggestions as to what we could do to prevent the same problem in the future. We haven't seen any of our little "friends" since he treated the house. Price was very fair, and we'd use him again in the future. Thanks!

- William Brim. 2/14/2015

I used Bug Whisperer Pest & Termite in Feb of 2013 for Silverfish and was extremely happy with the service, so of course, when my son in law killed a brown recluse spider outside our backdoor I immediately thought of Rob. He showed up on time and was very professional, courteous and efficient. I highly recommend his company.

We've been using Rob for over 3 years now and have nothing but goods things to say. He's always prompt, professional, and friendly. I'm always amazed about how much he knows about his industry. Rob will always take extra time to be thorough and safe. He goes out of his way to make sure I know what he is doing so my kids are protected. Thanks Rob!

I highly recommened this company! I have been using Bug Whisperer for several years and have nothing but great things to say. I'm very pleased with the customer service and great work they are doing. I have tried other companies, but Bug Whisperer has been the best by far!

- Irina Boulet. 9/17/2014

Highly recommend the Bug Whisperer! Rob is very professional and reliable. I have ant problems on occasion and when I call him he accomodates me very quickly. The ants are always gone the next day. He is knowledgeable and not only treats the problem but teaches on how to prevent the problem. He is loyal to his customers and even takes calls on the weekends. I will never use anyone besides the Bug Whisperer!

- Missy Schmerber. 9/14/2014

Dependable, knowledgeable, and professional! Need quality pest control, this is your company. I highly recommend them! You will not be disappointed!

I've been using Bug Whisperer for about 5 yrs now. I haven't had any problems with insects at all. I get a quarterly and I've been really satisfied with the service. Also very competitive rates. Rob calls before he comes to make sure of our needs. Very honest and gets the job done!

- Sandra Sandra. 9/14/2014

We have had excellent results with The Bug Whisperer! He is awesome! We had ants we couldn't get rid of, so we called him. We had tried everything. He immediately diagnosed the problem and gave us a guaranteed treatment plan. The problem ended up being more serious than we realized - thank goodness we hired him! Within days our issue was eradicated. His pricing is better than everyone else we had check with as well. Local, family-owned business. He is definitely the guy to call.

- Ashley Steormann. 7/18/2014

Rob is great! I had him come out 2 years ago for a scorpion problem in my house. After being told by the "Orkin" man that there was nothing he could do, Rob dusted my attic and within 2 days, ALL of the scorpions were gone and I've yet to see one since. His Service and general professionalism is better than anyone I've ever met!